Most of us at one point in our lives have had champagne tastes on a beer budget. We know what we like and it's hard to picture settling for less. In today's tight real estate market where inventory has consistently proven to be a problem, training buyers to be open to making concessions has become a major part of most agents' agendas. It can be hard for buyers, especially first-time home buyers to see beyond the glitz and shine of new construction and fully renovated flips. But giving them the tools and information they need to spot potential can not only help them save, it can get them in a home much quicker than holding out for that turnkey property.
So how do you gently guide your buyers into more realistic standards? Each client is different and the approach you take with one might not work with another. So before you apply these tips, use some psychology to get into the head of your client. What makes them tick? What are their goals and aspirations for moving? Just as you tailor your approach to landing a new client and closing a deal based on the situation, it's important to give those same considerations to house hunting.
Begin the Process Before that First House Tour
It's hard to stop enthusiasm once it gets rolling. It's hard to keep someone from falling in love with a home outside their budget once they've pictured themselves moving in. That's why it's best to set expectations at the start of the relationship. Go over the elements of a home that they need to watch out for, the big ticket repairs worth shying away from. But also, explain the items that can be ignored or glossed over in order to focus on the more substantial benefits of a property.
Real Estate Agents Can Educate Buyers on Spotting Bargains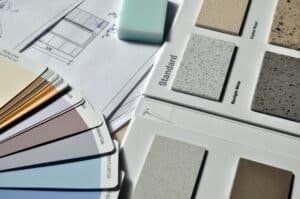 What are the areas of a home that can be easily changed? There's a reason experienced homebuyers love seeing unkept landscaping or ugly paint colors. They know these are quick fixes that will turn many potential buyers off. So stress the cosmetic items that can be overlooked and changed once they buy a home. Below check out our comparison list of items that don't cost a lot to repair and problems that may break the bank.
Teach them how to spot potential
Many times you can instantly tell how a potential buyer is feeling about a house the minute they step inside. Is it a groan or a "wow" that you hear? Before setting foot in a home that may need some work, it's best to prepare a client. Not only is it important to prepare clients for the hiccups they might experience on a tour, the same can be said for remodels. Although it's easy to be seduced by a gorgeous shower fixture or stove, these improvements can cost triple the cost when part of a homesale. Compare that to after sale improvement costs and you can land significant savings.
As an Agent, It's Important to Know the Cost of Renovations in Your Area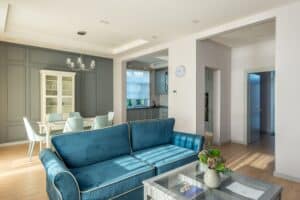 How much would a new kitchen cost in your region? What about a bathroom? Do you have contractor contacts you can recommend in the area? These resources can make it a whole lot less intimidating for a new homebuyer to take on a remodel just after buying. By giving them a realistic renovation estimate, you both can do the math to see if a fixer-upper makes sense for their budget. It's also important to inform them of the passed along cost of such remodels. This will give a positive impression of the money saving benefit of doing renovations after they buy, versus buying them already completed.
Point out Problems that Could Help with Negotiations
Slow drains, leaky faucets, a sticking window. Small issues can make some buyers wary of a home. But, you can be there to provide some positive perspective. Those minor problems could offer great leverage potential when making an offer or during negotiations. They may only cost a homebuyer a bit to fix, but they could knock something off the asking price, making it more of a win than an issue, especially if the buyer can get things fixed for cheaper than anticipated or doing the fixes themselves.
One of the biggest services you can provide to clients is perspective. By giving them advice that things like outdated paint or carpets don't need to spoil an otherwise great home can save them thousands. It can also make for faster sales in a competitive market that often draws out the house hunting phase for agents. The faster you can close a buyer's deal, the quicker you can be on to the next one.
The Home Improvements that May Cost Homebuyers the Least
Paint
Flooring
Landscaping
Door Fixtures
Lighting Fixtures
Bathroom Vanity or Sink
Localized Asbestos
Radon
Major Big Ticket Home Problems Which Make a Home Potentially Not Worth the Asking Price
Structural and Foundation Issues
Mold or Water Damage
Outdated Windows
Roof Issues
Inground Pools
Outdated Electrical Systems