LEARN HOW TO STAY CONNECTED AND KEEP IN TOUCH WITH YOUR CLIENTS WHILE SAVING TIME.
The list of ways to stay connected and introduce yourself to new clients is endless. But, many approaches are time-consuming or confusing, so we've gathered four ways to help you stay in touch with your clients while keeping your busy schedule in mind!
If you're looking to reach a broad group of clients, purchasing ads on social media can be a quick and effective way to do so. Social ads are usually relatively cheap, and it's straightforward to fit your campaign into a variety of different budgets.
Social platforms will also often give you the option to promote a post you've already made, allowing your content to reach a greater audience than just your followers.
Save time and stay connected by setting up social media ads in the apps on your phone or promote the content you've already posted!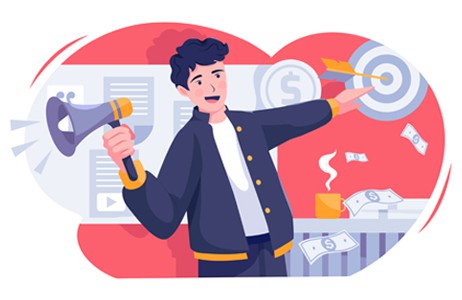 2. Use Emails to Stay Connected
When you meet someone new, be sure to follow up with an email so you can stay connected. You never know who a new client might be!
If you have an email newsletter that you send to your current clients, let them know that they are welcome to share the information with anyone they know who may be interested.
Companies like Mailchimp allow you to quickly put together attractive emails, organize your email contacts, and schedule emails to send on your schedule.
Save time by having email templates ready to send. Just select the right template, add a personal note or update any information, and send it out! Remember, you must have permission before adding clients to your email list.
Direct mail is one of the easiest ways to reach everyone in an area. When you use the My Marketing Matters online portal for your mailings, you will get access to our List Manager, allowing you to pick and choose where to send your mailings.
We also offer customizable templates, making it easier than ever to design eye-catching direct mail campaigns and reach your clients. Subscribe to our mailing list to keep up with our latest template releases. 
Save time by signing up for HomeLife, our automated monthly mailer with neighborhood exclusivity!
When you have a satisfied client, follow up, and ask for a referral. Many satisfied clients are happy to refer you to their friends or leave a positive review on your social media, google business profile, or personal website.
Save time by keeping all your reviews in one place, making it easy to find the one you're looking for. Create a form email (with space for personalization!) to send to clients when asking for review or referrals.