Here's how to create a peaceful home.
A peaceful home helps create a peaceful life. Get our tips on bringing this trend into your properties.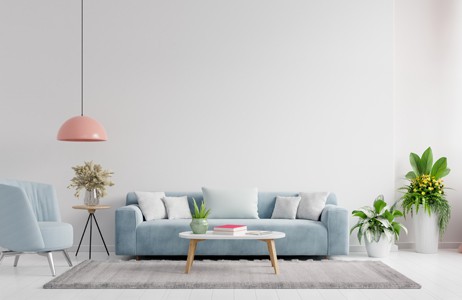 After spending most of our time at home over the past year, the way we decorate, spend our time, and treat our spaces are all impacting our overall mood. 
If you're looking for ways to create a more peaceful home, try some of these ideas. 
1. Bring the Outside for a Peaceful Home
Greenery and plants are an excellent way to feel more grounded, as they help connect you and your space to the simplicity of nature. Spend time figuring out how much light your space gets, and then do some research to find plants that will thrive in your home.If you don't have a green thumb, consider adding the color green to your space. Whether it's in an artificial plant or some accent pillows, the color will help you feel more relaxed and calm.
Staging tip: Add some plants to the home for the open house.
2. Think About Your Favorite Place
Vacation is enjoyable because it feels like an escape from our day-to-day lives. Think about your favorite places to visit and then find ways to incorporate those places into your home and everyday life. If your favorite place is the beach, add in some photos or artwork from your time there. If your ideal vacation spot is a cozy, mountain-side cabin, add some rustic features to your home. There's no reason you can't try to feel like you're on vacation while you're in your own living room.
Get tips on how to turn your backyard into an oasis.
3. Schedule Time to Relax
As we start returning to a more normal life, we may begin to feel disconnected from everything. By scheduling time to relax in a designated space in your home, it will be easier to see what makes for a peaceful home.
4. Use Color to Your Advantage
The impact color has on us can be profound. If you need a quiet and more peaceful home, try painting your walls calm, cooling colors, like light greys, lilacs, sage green, or a muted blue. These colors invoke a sense of relaxation. Neutrals are also a safe, classic option that will stay stylish, even as trends change.
Selling tip: If your clients need to repaint before selling, think about incorporating some of these calmer, trendier colors!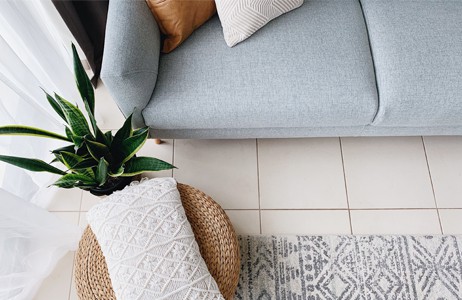 5. Take a Break From Technology
We spend so much of our lives plugged in that it feels normal to have screens in front of us all the time. Taking some time away from screens and technology helps you de-stress, and a break from all the noise will help create a more peaceful home.


Consider leaving your phone in the kitchen before you head to your room for the night, or try removing TVs from your living room or other spaces to allow you and your family to have more quiet, intentional time with each other.


6. Redecorate Purposefully
If you're looking to make more of a change to your home, it might be time to redecorate! Summer is a great time to find sales and deals at home stores. Look for comfortable furniture, comfortable throw blankets, and soft fabrics. Look for colors that match your taste and your walls for a cohesive and calming environment.


When redecorating, it's also essential to focus on displaying items that make you happy and remind you of good things!


7. Use Your Space Intentionally
While redecorating is on your mind, you must use your spaces intentionally. No matter what size your home is, designating spaces for specific purposes will help you prioritize and compartmentalize everything you need to get done.


If you work from home, setup your workspace to allow you to put away your work at the end of the day so you can create a better work/life balance.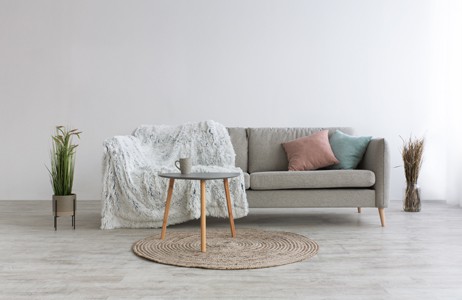 8. Declutter Your Home
One of the easiest ways to make your home feel more peaceful is to remove clutter and buildup. By getting rid of clutter, your space will feel less overwhelming, improving your mood and mindset.
To help manage your clutter in the future, make sure all of your belongings have a designated space. For items that build up over time, like mail, consider purchasing an organizer, so it isn't so overwhelming to look at.
Learn more about how to declutter before selling.
9. Use Light to Your Advantage
For a more peaceful and claiming environment, try avoiding using your overhead lights and use multiple, smaller light sources. By layering your lighting, your space will feel cozier, warmer, and more comforting.
10. Play Some Music
Music is a great way to make your space more relaxing, especially if your home has shared walls with other families. You want to look for music that will help cover noises from outside, without overwhelming or distracting you from what you're working on. Look for classical music or different white noise options to help create a more peaceful environment.