HOW TO USE THIS YEAR'S TRENDING COLORS TO MARKET YOUR PROPERTIES.
Towards the end of 2020, PANTONE announced the Color of the Year 2021. As a tastemaker in the design world, PANTONE's Colors of the Year are expected to be = trending real estate colors this year.
They chose two colors, PANTONE 17-5104 Ultimate Gray + PANTONE 13-0647 Illuminating, to express the duality of our world right now. Illuminating is a bright, cheery yellow, and Ultimate Gray is strong and thoughtful. 
Color is very influential in our lives and can impact how we feel, our energy, and how we impact others. In real estate, color can help sell a home. 
With yellow and gray influencing most of the color trends for this year, read up on color theory here and get ready to incorporate color into your properties.
How to Use Yellow in a Home
Yellow is bright, sunshiney, happy, and warm. It is energetic and welcoming. 
If not used correctly, yellow can be overwhelming in small spaces. Because of this, consider painting the exterior of your home yellow. If you are looking for smaller ways to incorporate yellow on the outside of your home, look into painting your doors or shutters yellow, investing in yellow porch furniture, or planting yellow flowers. 
When using yellow inside, focus on accents, like pillows, furniture, artwork, and other decorations. Incorporate complementary colors, like a strong gray, to help ground the energy.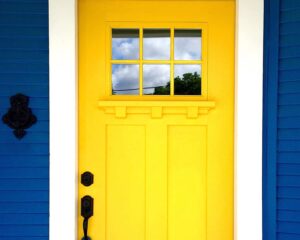 How to Use Gray in a Home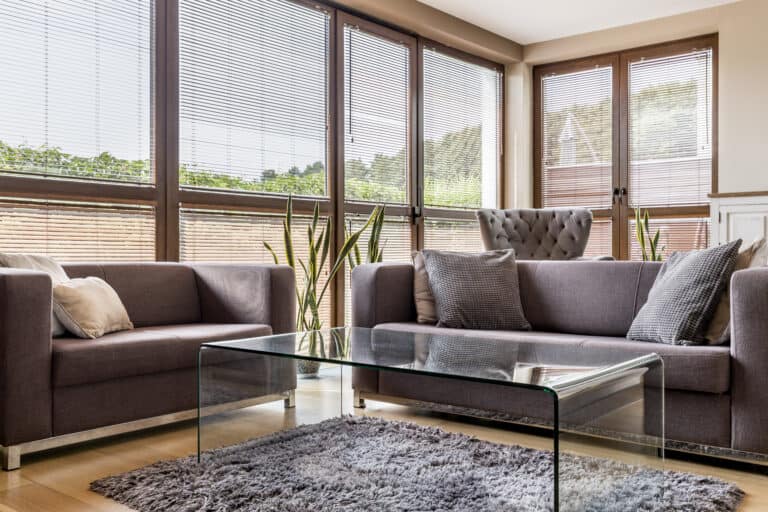 Gray is strong, thoughtful, intelligent, and calm. 
It can be neutral and is easier to incorporate into a home. Gray tones balance bright colors nicely and are a great place to start since you can add to them. They can be warm or cool and can offer stunning contrast in more neutral-toned rooms. 
When painting a room gray, you may want to consider adding an accent wall to draw attention to unique features in the room. Gray is also very easy to match, making it flexible for many different home decor styles and preferences. Do some research to find inspiration for the right gray to use in your properties. 
How to Use Trending Real Estate Colors to Sell a Home
Once it becomes time to sell these properties, use images that showcase these colors in your marketing materials to help them pop. To help highlight these unique features and areas, work with a real estate photographer who can help make your property shine and stand out with fantastic images.