IT CAN BE HARD TO FIGURE OUT THE CURRENT REAL ESTATE MARKET TRENDS WITH ALL THE TALK ABOUT BUYER'S AND SELLER'S MARKETS. HERE'S WHAT YOU NEED TO KNOW ABOUT THE CURRENT MARKET.
As an agent, you need to stay on top of real estate market trends to help your clients buy and sell homes. Things change frequently, so it's essential to keep up-to-date with the latest news.
Many people are talking about how we're currently in a seller's market since there is a low supply of homes and high demand. However, the current low-interest mortgage rates that are so popular are helping current real estate market trends to appear like they might be favoring buyers, too.
Buying and selling go hand in hand, so here's how you can help prepare all of your clients for the spring market.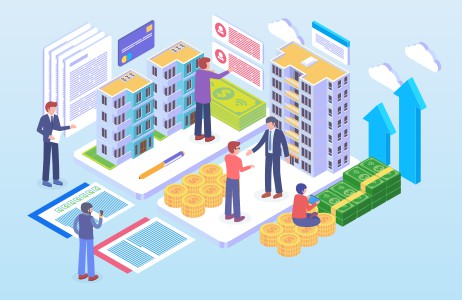 Since mortgage rates are low right now, buying a home is becoming more accessible. People are looking for new homes, but it can be tricky when everything is getting snapped up so quickly.
Here are some tips to help your clients close on the home of their dreams!
1. Encourage Them to Get Pre-Approved for a Mortgage
Low mortgage rates make it an affordable time to buy a new home. Whether your clients are first-time homebuyers, looking to downsize, or purchasing a second property, encourage them to talk to lenders about what types of loans they may qualify for. Once you know how much your clients can afford, it will be easier for you to help them target their search and recommend the right homes.
Getting pre-approved for a mortgage also shows sellers how serious your buyers are about buying their home and makes their offer more attractive.
2. Think About the Timeline
Since there is currently low inventory, it can take a little longer than usual for your clients to find the right house. Remind your buyers that they may need some extra time to prepare and don't need to scramble.
3. Have Them Do Their Best to Impress
One of the best things you can do for your clients is to help them put together a strong offer. The price might be the most obvious way to sweeten the deal, but there are other things to consider as well. For example, getting pre-approved for a mortgage demonstrates to sellers that the buyers are serious. Some other strategies for putting together a great offer include shortening inspection periods, waiving some contingencies, or presenting a cash offer.
Another way to appeal to sellers is by having your buyers include a personal note about why this house is the right one for them and their family. Sellers like knowing that the home they loved for so many years will become the perfect place for a new family, too!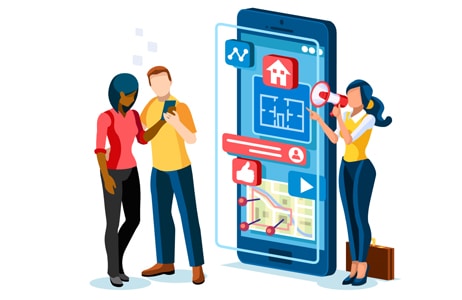 A seller's market usually means it will be easy to sell a house quickly, but there are a few things you should keep in mind to help your sellers get the best offer.
4. List the House on the Right Day
The day of the week you put your house on the market is surprisingly influential. Depending on your seller's goals, you may want to wait for the right day to encourage the best offers for their situation.
5. Prepare the Home
When selling a home, it's essential to make sure it's clean and inviting. Have your sellers complete any repairs necessary before listing the home and have them clean out storage areas to only 50 percent capacity. Taking some of their belongings out of the house makes it easier for buyers to picture themselves living in the space. Removing some of their items in advance will also give them a head start packing for their own move.
If your clients are selling their home after they've already moved, consider hiring a staging company! Hiring the right stager shows off the space and gives buyers an idea of how they will live in the home.
6. Limit Showings
Limiting showings is a helpful way to increase interest because it makes the home seem exclusive! An elusive home will seem unique, memorable, and like a rare gem. It also encourages buyers to visit as soon as possible and put in an offer quickly.