The summer months can be a challenge for agents. People are on vacation and hard to reach. The temps are soaring and you're wondering if you'll get a chance for a little R&R.
Changing your staging to fit the season can be the difference between a buyer falling in love or walking away. Spring is the time to focus on florals and budding warmth. Now that summer is just around the corner, it's time to pay more attention to those outdoor areas and add pops of bright, vibrant color. It's also the time to factor in warmer temps and develop strategies to tackle even the highest of heat waves.
Keep the Home Cooler Than Normal During Showings
Summertime brings the heat! Make sure you keep the house cooler than normal in the summer months. Potential home buyers might assume the house is poorly insulated or that they will need to replace the HVAC if the house feels too warm. To ensure this doesn't happen, turn the AC down before showings or open houses are scheduled.
Plan to Clean the Entryway and Windows Frequently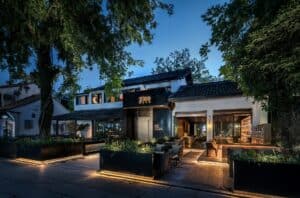 Buyers are going to pay more attention to windows and entryways in the summer because they are going to be utilizing these spaces more. Make sure that they are clear of dust and dirt. Staging a little scene in the entryway can really increase the curb appeal of the home as well. Adding things like potted flowering annuals and decorative signs can make things more inviting.
Add Fresh Potted Plants
The entryway isn't the only place you should be putting greenery! Fresh plants are particularly appealing to those who live in areas where it gets cold in the winter. Add plants to indoor and outdoor spaces, but especially to patios and porches. This can give these spaces an airy, exotic feeling. Including lots of green and flowering plants in the home is very on trend right now, so don't hold back!
Don't Forget Outdoor Entertaining Areas
A beautiful outdoor area is a huge draw, especially in the summertime. Look at the spaces available and think about the potential for summer fun. Think about setting up as if a summer get-together is in full swing! Set the table on the patio, place a vase of fresh flowers in the center, and if possible, place a grill in the optimal spot for a barbecue. This will give an instant vision of the home your showing and it's outdoor entertaining potential.
Make Sure to Serve Ice Cold Water
Much like keeping the AC a little colder than usual, serving refreshments will make an impression on clients. Make sure that you're refrigerating drinks or using a cooler filled with ice to keep drinks cold. Skip sugary drinks though, potential buyers will be glad for just a refreshing bottle of water.
Pre-Plan the Lawn Schedule With Your Seller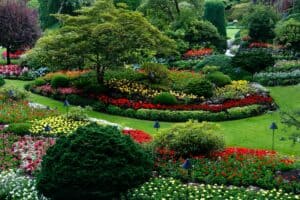 Curb appeal is one of the fastest ways to entice someone into a home. Confer with your seller early so you can make sure there is a mowing schedule in place– and that it can be upheld! If your seller cannot keep to a mowing schedule themselves, suggest a reputable lawn care company in the area. Clients will be very happy to see a neat lawn and well-kept plants, inside and out! Don't forget to landscape with mulch and neatly made flower beds that instantly upgrade a home's exterior.
Add In Pops of Color
Minimalism is all the rage now, with a lot of people sticking to neutral interiors and decor. To liven things up a bit, add some pops of color throughout the home– mix some bright throw pillows in on the couch, drape bright and cheerful throws over furniture, and consider adding some "fresh" fruit and veggies in the kitchen– bright colors will draw the eye and can highlight areas that may otherwise be missed.
With a little pre-planning you can take full advantage of the warm weather and good vibes that the summer brings out in all of us.