First Impressions Make a Big Difference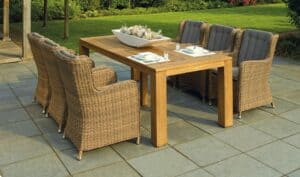 There's a lot to love about landscaping improvements. But the best part? They are so low budget. Sure it would be great if you're showing a place with a finished basement or a luxurious two-car garage. But if your sellers currently don't have that, you're looking at spending tens of thousands in renovation costs. Instead, these outdoor upgrades can be achieved for far below that price tag. What to consider?
Change out locks with a smart lock
Update outdated door handles
Bling out the mailbox
Add in modern floating address numbers
Include a Smart Home Feature
Camera doorbells, home assistants, bluetooth speakers, digital thermostats and smart mirrors. There's many choices when it comes to making a house a high-tech home. Most of these upgrades only cost a few hundred dollars, but the impression they give is priceless. Any home can instantly be transformed with the image of an advanced, modern smart home. It's little touches like these that can stick with a buyer and make the home memorable.
Go Glitz and Glamor with Light Fixtures
Another easy way to add an instant upgrade to a home is through its light fixtures. Focus on the rooms that will provide the biggest impression – the kitchen, dining room and living room. Consider a show stopping ceiling fan for the living room, a trending chandelier for the dining room and big, bold pendant lights to replace outdated ones in the kitchen. These additions will provide a low-cost makeover and installations typically doesn't even require the help of a contractor. That is, unless your sellers aren't experienced changing out light fixtures, then definitely consult a professional electrician!
It's Time to Declutter and Create a Model Home Vibe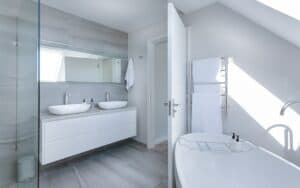 These last two items come with a bonus feature. They both will require your seller to move furniture and do a big clean-up. This is perfect timing. Before painting or adding flooring, suggest a purge of the extra stuff (it'll save on moving costs). If the seller can't resist keeping extra items without a home, suggest renting a small storage locker. This way these items are out of the way for moving (and most importantly, for showings!). At the same time, advise your sellers to remove items that make the home feel too much like theirs and not the potential buyers. That means family photos, distracting art, diplomas and posters.
Paint
Is there anything more inexpensive and transformative than wall paint? We can't think of anything. And although paint on the walls should be something any buyer looks past (because it's just so easy to change) we know that's often not the case. So if the current paint colors are a liability, there's few reasons to struggle with them. Instead, give them a fresh coat of paint in one of the trending neutral colors that we're seeing in today's model homes.
Flooring
Just like paint, outdated and unsightly flooring can bring a whole house experience down. Today, vinyl plank flooring offers water-resistant and stain-proof floors with the durability and substance of traditional hardwood. Since they float above the current floor and click into place, they offer an easy option which many sellers can do themselves. Although the cost of flooring materials needs to be calculated based on the square feet of the property, it is certainly an upgrade worth considering. If budget is a real concern, one option is to add vinyl plank flooring to the living and dining rooms and new carpeting in the bedrooms. Between paint and flooring, be careful your sellers don't decide they want to stay in their "new" home and enjoy its transformation and beauty.
Identifying the problem spots of a home is a good way to address concerns before buyers bring them to your attention. A few minor repairs and upgrades can pay for themselves and then some when it's time to list a property.