ONCE YOU HELP YOUR CLIENTS CLOSE ON THEIR NEW HOME, IT'S TIME TO PICK THE PERFECT CLOSING GIFT.
A closing gift is a great way to show gratitude and appreciation for your client. But picking the perfect closing gift can be tricky. You need to find something that your clients will like, not too generic, and stay within your budget. Here are our tips for picking the perfect closing gift.
Get to know your client and their interests, so you can pick the perfect closing gift.
To pick the perfect closing gift, you want to find something your client will like and use. When you're working with your clients, you spend a lot of time with them over an extended period. Pay attention to their interests and things that are "must-haves" in the homes they're considering. These interests and must have's will help point you in the direction of a thoughtful and useful closing gift.
For example, if having a yard for gardening is important to them, consider getting them some gardening tools, gloves, and seeds for plants native to the area. If they enjoy the beach, you might want to get them a tropical scented candle or a cooler bag for their trips. If they're foodies, a gift card to a local brewery, winery, or coffee shop is a great option.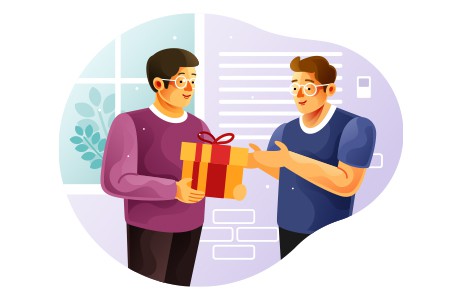 Promote your business through your gift.
Giving your clients a gift they will use can also be a sneaky way to promote your business! You can get your logo or name printed on just about anything, like pizza cutters, candles, coffee mugs, and other household items.
By putting your name or logo on something useful, your information is seen by them, their friends, and their family, meaning you will be at the top of their list next time they need a realtor.
Gift baskets are also a great option since they're easily customized to your client's interests and usually include things everyone will love. Source options from local shops or have items with your information on them.
Make your gift more personal.
A unique gift will help show your clients that you care, especially when you've tailored it to their interests.
With every gift, be sure to give a thank you note. This note should be handwritten and personal. Thank your clients for their business and for putting their trust in you. Congratulate buyers on their new home and wish them the best. Doing so will express gratitude and will hopefully secure referrals and future business.
For some personal gift ideas, check out some of these ideas:
Give your gift at the right time.
For some gifts, you may want to give them right when they close on the house, like bottles of wine. However, you may also want to wait until they settle into their new home, especially for gifts that may be hard to transport, like plants.
When giving a thank you note, it's best to give it right after closing. If you are giving your gift then, you can give your note with the gift. If you are planning on giving your gift later, make sure you send your message beforehand.