Practice gratitude in the new year!
1. Practice gratitude by sending a handwritten note.
Gratitude is all about being grateful, and one of the easiest ways to be grateful is by saying, "thank you." No matter how small the gesture, a thank you is always in order.
It's important to celebrate your wins and accomplishments. When you close a deal, finish a new training, or start applying for a new certification, celebrate! Making strides in your professional life is certainly something to be thankful for.
4. Spend time with loved ones.
Catching up with relatives and visiting friends is a meaningful way to remind yourself about some of the more important things in life. That may not be possible right now, so consider scheduling weekly calls with family or catching up with friends over video chat.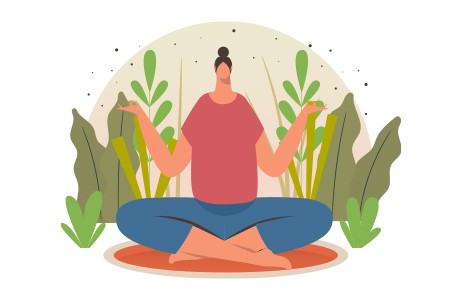 5. Giving back to your community is a great way to practice gratitude.
Giving back to your community is a wonderful way to take stock of what you have to be thankful for while helping others at the same time.
Many local businesses and charities will organize toy, food, and clothing drives in the winter months. Do some research to find a cause that is meaningful for you and your family to donate to.
Try focusing on one task at a time and spending some time away from your phone. Go for a walk without any devices, or spend a few minutes in the morning setting your intention for the day.
You can also consider adding meditation into your daily routine! All of these activities can help you take a moment to slow down and refocus on what's in front of you.
7. Practice gratitude through notetaking and journaling.
Start a gratitude journal. At the end of each day or week, write down everything you have to be thankful for. This practice will help you feel more gratitude overall and give you something to look back on when you feel stressed.