The last few years have put the realty market into a tailspin. Home prices and interest rates plunged in 2020 and 2021, leading to a historical wave of home buying. In fact, this wave of buyers reduced available housing to record lows. Even as things begin to return to normal, there are still many questions lingering over the housing market and what it will look like this year.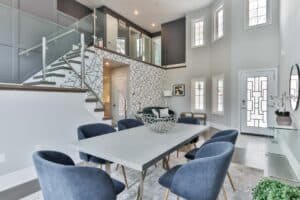 Historic Housing Highs, But What's Next?
In early 2022, the prices of housing shot up and so did the scarcity of affordable homes. This brought some unique challenges to the real estate industry. It became harder to help clients find homes, and even when it was possible, many of those clients were outbid. This summer seems to be bringing some relief as housing prices promise to eventually return to normal levels.
New Challenges to the Housing Market
There is a new challenge on the horizon, however. There is worry that when housing prices stabilize, there will be fewer buyers coming into the market. Between stagnating wages, rising inflation and skyrocketing rent, new home buyers are finding it difficult to save up for down payments. As real estate professionals, we know that paying a mortgage is typically cheaper than rent, but if a client cannot afford a down payment this point is not really all that helpful.
Summer Sales: Sizzle or Fizzle?
That doesn't mean that the summer home buying outlook is hopeless. Far from it! Going into the summer, you can still continue to be advocates for your clients. Research home loan options with community banks which may be able to offer lower down payment requirements. Doing this will make the home buying process somewhat more approachable and ensure that you have clients to sell homes to.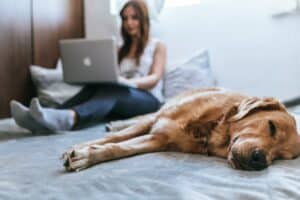 Now more than ever, real estate professionals need to encourage people to access help that may be available to them through the federal government or state governments. Consider making some handouts with useful information regarding government sponsored housing loans. These small steps can really help home buyers feel more confident in the process.
Studies done by Zillow predict that the market will continue to thrive, despite the issues discussed. The current market suggests that there will be an increase of average home value by about 22% by summer. Many experts believe that this will plateau by winter of 2023, with the average US home being worth around $400,000.
This suggests that demand for houses will outpace availability, continuing the trend that we've seen for the last couple of years. In fact, the lingering effect of this scarcity can be seen. High value homes make up almost 60% of the current market and these prices are expected to continue to appreciate through summer. Which means expect to see more homeowners becoming sellers to take advantage of these unprecedented values.
Through the rest of 2022, real estate professionals can expect the market to do what it has done for the last two years. We will see an increase in mortgage and lending rates, decreased inventory, increased demand and lots of new houses on the market.