'Tis the season for regrouping and strategizing. We all know that December is a pretty slow month when it comes to home sales. That said, with all of the family events and holiday parties to attend, the month can still quickly fly by.
This is a key time to reassess and plan for the new year. In real estate you don't want many slow seasons, so why not take full advantage of this naturally sluggish time to make gains in your business planning. A little time, taking a week or so out of your year, can provide significant gains in the new year. A little planning goes a long way, so let's get started!
Analyze Your Digital Marketing
What worked and what didn't? Taking a few minutes to review your year ad spend could save you big in the coming year. What social media ads worked and what were a flop? No need for any blame, it's good to seek out info on what's not working so you can cut off funding on those campaigns and lean into your most successful posts.
Figure Out Your Finances
There's no getting out of tax season, so why not get ahead of schedule by sorting out your financials. Not only will this make you the favorite of your CPA, but it will be a good launching point for doing some business auditing of your own. What were your biggest expenses? How is your bookkeeping? Are there any areas where you could improve?
Update Your Aesthetics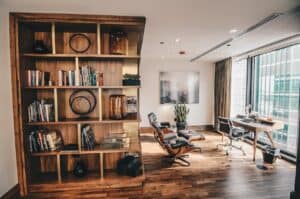 Spring cleaning isn't for real estate agents. Instead use December to declutter your space, clear out all those extraneous documents and upgrade your space with the items that you're lacking. Is a sluggish computer getting in the way of your productivity? Does your car need a tune-up? How about a detailing for those start-of-the-year showings? There's plenty of ways to upgrade while the real estate world takes a brief pause.
Do a Lead Refresh
First things first: send out those handwritten cards, whether it's a holiday card or a new year note; your best clients and prospects deserve a personal mailing. After that, it's time to take a review of your lead list and create a 12-month plan for nurturing it with purchased lists and organic growth activities.
Mindset Reset
Take a morning or afternoon and spend it on self-reflection. What goals have you achieved? Write them down in one list. What goals are you still shooting for? Add those to another list. Set up a set of priorities for the things you want to achieve in 2023. It's helpful to do these self check-ins to understand where you're going and what you've already accomplished.
Learn Something New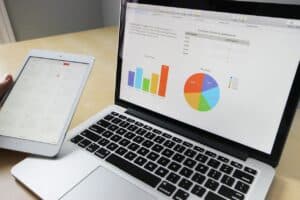 What's holding you back from achieving more? Is it taking a class or getting certified in something new? Now is a good time to begin upgrading your skills. It could be as easy as a four-hour online course you complete or signing up for long-term training to become licensed in a new state.
December is always a wonderful time to look back and make gains to get ahead on your progress for the new year. Of course, while you're making these assessments and improvements, it's also important to give yourself plenty of downtime to recharge. Spend time with family to enjoy those special moments that matter the most and leave time just to relax and enjoy some rest and relaxation. Happy New Year!