Qualifying leads is a key part of being a successful real estate agent. If you aren't choosy with your clients and who you work with, you may find yourself spending countless hours attending to prospects who aren't ready to buy or sell. This can cost you in time and lost opportunities. That's why the initial questions you ask a lead are so crucial.
This is a tenuous time when both you and your prospect are deciding whether you're the right fit for each other. So you want to be thorough in your questioning without being off putting or "all business." This requires a subtle approach that combines a welcoming, enthusiastic demeanor with insightful questions that give you a feel for who you'll possibly be working with. Let's explore some of these opening questions:
Questions to Ask Every Real Estate Prospect
It's essential to screen potential clients carefully to ensure a productive working relationship. Here are some screening questions that can help filter leads so that you land on your ideal clients.
Have you worked with another agent recently? If so, why are you choosing to work with a new agent? This question can reveal if the client has a history of difficult relationships with agents.
What is your timeline for buying/selling? This information can help you determine if you're comfortable with their timeline and if it matches your capabilities given current market and seasonal constraints.
How do you envision us communicating? This question can help you tease out a prospect's expectations for your availability and help you to assess if you're comfortable with those expectations.
What is your budget for buying/selling? Is their budget realistic for the market? Do they appear flexible and practical or is their mind made up? How feasible will it be for you to meet these needs?
Have you been pre-approved for a mortgage? For buyers, not being pre-approved can simply be a sign of a newbie to the market. Suggest lenders for this process and wait. By giving prospects the opportunity to be pre-approved you move the ball into their court to complete this necessary step before house showings can begin.
What are your must-haves and deal-breakers? Are these reasonable? Do you feel confident that you can help them achieve their wishlist or does it feel too impractical?
Because it's essential to have a good working relationship, clear communication, and mutual respect to ensure a successful transaction, getting these questions out of the way as soon as possible is ideal.
There are also questions you'll want to ask specific types of clients, whether they be exclusively buying, selling or both. Here's a few to get you started:
Questions to Ask Prospective Home Buyers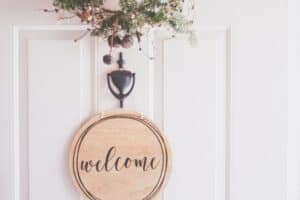 Are you working with another agent?: It's important to know if they have signed an exclusivity agreement with another agent.
Are you looking for a move-in ready home or are you open to doing renovations?: This will help you understand what kind of properties to show them.
Do you have any specific requirements for the property, such as schools, public transport, etc.? Whether it's an in-ground pool or a butler's pantry, you'll want to understand what quantity of homes you'll be able to draw upon when making suggestions.
Questions to Ask Prospective Home Sellers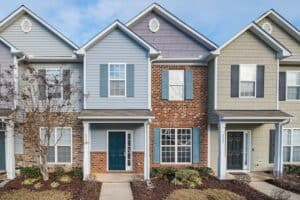 Why are you selling?
Understanding their motivation will help you tailor your service to their needs.
Do you have a mortgage on the property? If so, how much is remaining?
This will help you understand if there are any financial constraints that need to be considered in the selling process.
Have you done any renovations or improvements since you bought the property? Knowing what improvements have been made can help you market the property and determine a fair listing price. It is also helpful to understand what home renovations they are willing or unwilling to make.
Do you have a specific price in mind that you want to achieve for the property? Understanding their financial expectations can help you manage them if they are not realistic for the current market.
With a little bit of pre-screening you can make informed decisions whether a new lead is the right fit for your style and expertise. Not every prospect needs to turn into a client, in fact, it's better to be choosy so that both you and your prospect get the best experience.