GET TIPS FROM MY MARKETING MATTERS ON HOW TO GROW A NEW FARM TO FIND NEW CLIENTS.
You're already familiar with your current farm and have a good rapport with your clients there. Whether you're moving and need to grow a new farm or you're beginning to work with a new type of real estate, here's how to find new clients.
Managing your mailing lists is a must for real estate farming. You can reach a bigger audience, take your business to the next level, and create targeted mailing lists with an online List Manager. If you use the My Marketing Matters List Manager, you will benefit from our proprietary system that will automatically review each list for accuracy and deliverability using the most up-to-date postal software and scan in seconds before adding to an order.
Benefits of the My Marketing Matters List Manager include:
Auto-map uploaded lists
View mailing labels in real-time
Run search queries for single buildings
Use and combine more than one farming list for a tailored mailing approach
Access individual addresses, list details, and more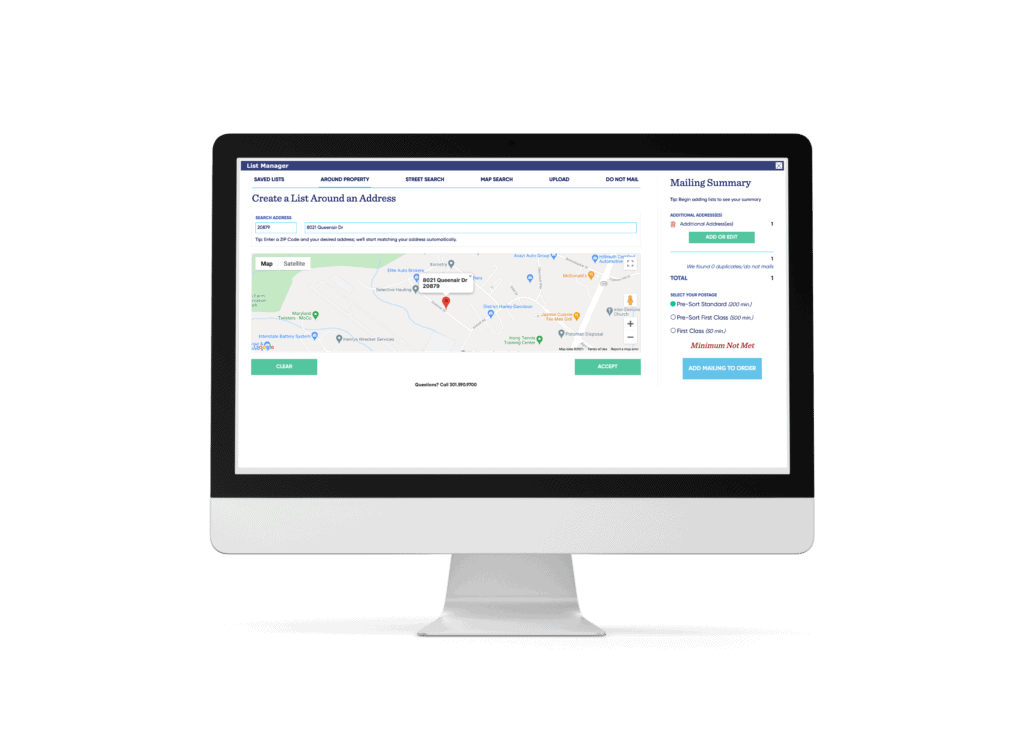 Our Address List Manager is a clean, modern tool built to help you reach a bigger audience and take your business to the next level!
When beginning to work in a new area, it's important to show potential clients that you are trustworthy and reliable. Ask your past clients for referrals so you can provide your new clients with evidence that you are hardworking and will help them buy or sell quickly and confidently!
Once you gather some referrals and testimonials, you can go ahead and include those in your HomeLife subscription. This way, your potential clients will be able to see how you can help them reach their real estate goals.
3. Use Targeted Direct Mail Campaigns
One of the best ways to grow your business in a new farm is by using direct mail marketing to reach your target audience. Ensure your content or message is targeted to the community, location, and season. These targeted direct mail campaigns will allow you to introduce yourself to a large number of people in a specific area.
Make sure you include your name, phone number, email address, and a short bio to let them know who you are.
4. Invest in Lead Magnets
Lead magnets are an excellent way to improve your lead generation. Lead magnets are mutually beneficial. Your potential clients receive a free product or service while you receive their contact information (and potentially their business later on).
Some common lead magnets used by real estate agents include:
A postcard campaign sent to your farm with an offer of a free home valuation
An informational packet on what to expect when buying or selling a home
An email newsletter subscription with information about the current state of the real estate market in your area
A webinar inviting potential clients to learn more about your services and how you can help them reach their real estate goals
A quiz to help potential buyers figure out what are the must-haves for their lifestyle to help them guide their home search
Lead magnets are a mutually beneficial way to find new clients. They receive something from you, and you receive their contact information.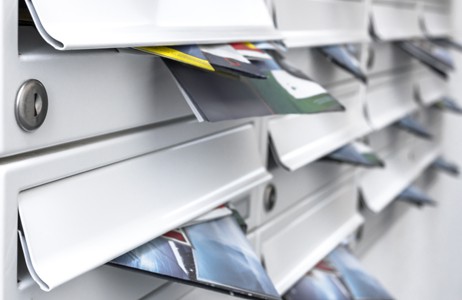 Direct mail marketing is effective, but using social media alongside print marketing only helps strengthen your farming efforts. Post pictures of properties you're showing on Instagram, post updates about your business on Facebook, and share content about your professional journey on LinkedIn. 
Even if you aren't updating your social media profiles daily, having the information there for any clients looking for it is essential. 
Not sure which social media sites to use? Check out our tips here →
Door hangers are an easy way to familiarize yourself with your farm while passing out your information and meeting new clients. Once your door hangers are printed, you can use some of your time to walk around and pass them out. You never know who may be home when you drop one off, and you never know which door hanger could lead to your next big sale! 
Get more tips on how to use real estate door hangers on our blog →
7. Become a Neighborhood Expert
One of the best ways to grow a new farm and get new clients is by becoming a Neighborhood Expert in your new area. Spend some time familiarizing yourself with the local businesses, getting to know business owners, and researching the market trends in the area. You can never know too much about the area you're working in.