AN UPDATED BATHROOM CAN BE A GREAT SELLING POINT.
It is a fact: remodeled bathrooms help sell homes. The average return on bathroom renovations is around 70 percent. Now that it's winter, it's a great time to take on those projects before the spring season when more homes are put on the market.
Here's what to have your clients consider when thinking about a bathroom remodel:
The first step of planning any renovation is to determine the budget. The budget your clients set determines the project's scope. A simple cosmetic refresh like painting the walls or re-grouting can be a DIY project, while more structural changes may require hiring a contractor.
With a smaller budget, you may want to have your sellers focus on new hardware for the cabinets, a fresh coat of paint, re-grouting tiles, re-caulking the shower or bathtub, and ensuring the bathroom is sparkling clean for buyers.
When your sellers have a larger budget, they may want to focus on updating fixtures, putting in new appliances, re-tiling, or investing in new cabinets.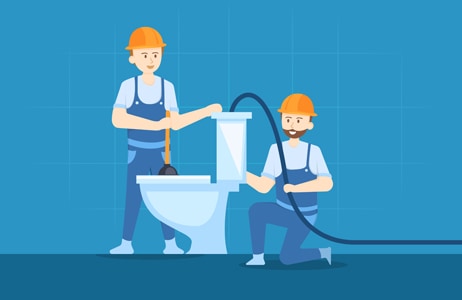 Remodeling a bathroom takes time, and you want to be sure your clients finish the work before it's time to put the home on the market.
If your clients are looking to sell in the spring, the winter will give them the time to complete these updates. It's also possible to complete these renovations in advance to give your sellers some time to enjoy the updates, too.
When talking to your clients about making these changes, it's essential you are familiar with market trends. While newly remodeled bathrooms are a selling point, ROI will vary by area. You want to be sure that taking on a large project will be beneficial.
If market trends in the area suggest newly remodeled bathrooms are not driving sales, they may want to focus on other repairs that would arise in an inspection or catch buyers' attention.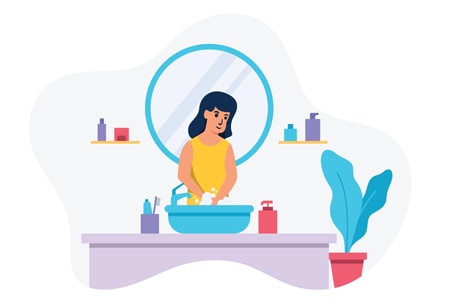 How to Design for a Bathroom Refresh
If your clients decide to remodel their bathroom or bathrooms, they may need some guidance on what to include and what styles appeal to the most buyers.
What's trending in bathroom refresh design:
Industrial or vintage styles
Brass or bronze features and bold contrast
Black and white tiles
If they're looking to complete a more classic bathroom remodel, they may want to include some more classic features such as:
12"x12" tiles
Frameless showers or ones with glass doors
Double sinks
Brushed metal features
Heated floors
Accessible design
When speaking with your clients about the work to complete before selling, you may want to have them consider adding a new bathroom instead of just refreshing the current rooms. Depending on the space available, adding another bathroom can increase your home's value more than merely remodeling the others.