KEEP YOUR CLIENTS HAPPY BY DISCUSSING THE CHANGES THAT NEED TO BE MADE BEFORE LISTING THEIR HOME.
Selling a home can be a stressful experience for your clients. As an agent who has done this before, you can offer your expertise to make the process more friendly. Recommending making changes before selling can be tricky, but it can have a real impact on the home's value. 
Before making changes before selling the home, it's important to make sure the renovations and alterations will be paid back when you finally sell the home. Clients will not want to put thousands into repairs if they won't be paid back. Choosing the right improvements can make the house sell faster, make them their money back, and even get them a better price on the house when all is said and done.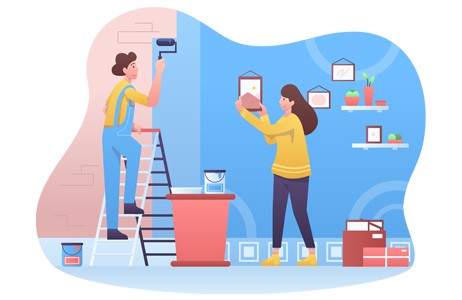 When discussing these renovations and changes with sellers, they may be inclined to take on these projects by themselves. While it may seem that anyone can patch some drywall, landscape the front yard, or slap on a new coat of paint, it can quickly become overwhelming. Selling a home and looking for a new one is already stressful enough, so be sure to help them weigh the pros and cons of a DIY vs. hiring some professionals. 
One of the more critical areas to focus on is preparing the property for inspections. The property will be inspected for various reasons, and if you are proactive and have your sellers prepare for these inspections, it will put them in a better position to sell the home. 
Landscaping is also a great way to increase the curbside appeal and the overall value of a home. Landscaping can be something as simple as making sure the grass is well-manicured and the bushes have been trimmed, to something as complicated as putting in a new patio in the backyard. Now that people are spending more time at home, having an outdoor space that will give them the freedom to spend more time outside is very beneficial. 
Another beneficial update is paint! A fresh coat of paint makes spaces look clean, new, and inviting. This is especially a good idea if the children's bedrooms have lime green accent walls and stickers. Fresh paint will help show the versatility of the rooms in the home and make it easier for buyers to envision bringing their own furniture and belongings into their potential new home. People are more likely to buy homes that they can see themselves in, so you must make it easy for them to do that!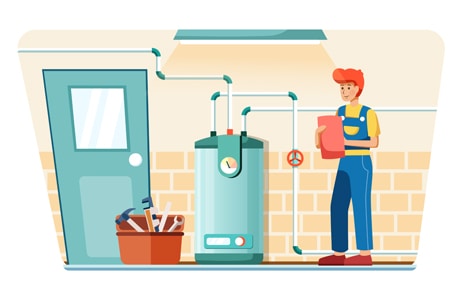 Updating the lighting fixtures in a home is also a quick (and sometimes relatively cheap!) way to modernize a house. New light fixtures will shine the right light on the house, look great with that fresh coat of paint, and are an easy way to tackle making changes before selling.
Staging a home is one way to make it look modern and roomy, but you can also help the home seem bigger and more versatile by rearranging the furniture and decluttering. These changes can also be done at low to no cost! Moving furniture around and packing up some of your belongings will give your clients a head start on the moving process and open up their house more. A good rule of thumb is to remove half of the items in a closet. By doing this, buyers will be able to see how much space the closet offers, without being overwhelmed by seeing it completely full.
There are so many things to change in a home. It's very easy to get carried away. Whatever happens, stress the importance of finishing the projects before starting new ones! It's essential the home is show-ready at all times, and having half-finished projects around isn't going to be the best first impression.