In today's competitive real estate market, reaching potential buyers and sellers can be a challenge. While digital marketing strategies should be a part of every agent's outreach, direct marketing remains a powerful tool that can connect you with your target audience.
What is Direct Marketing for Real Estate Agents?
Direct marketing, direct mail marketing or direct response marketing, as it's also called, is a type of marketing that connects directly with an individual. Unlike radio ads, website blogs or other types of indirect marketing, this form is sent directly to an individual through the mail. Although many industries, from home services to car dealers, can utilize direct marketing it's typically a major part of a realtor's marketing strategy.
The Benefits of Direct Marketing in Real Estate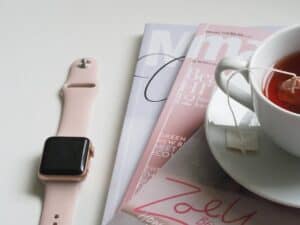 As a real estate agent, you have many options when it comes to investing your finite marketing budget. You want to make the investment count and get the most ROI possible. Although a lot of attention often gets placed on digital marketing, there is another side to the marketing picture that shouldn't be ignored. Unlike the crowded and chaotic world of digital marketing, which is controlled by the whims of social media algorithms and Google's preferences, direct marketing has none of those challenges. Just as the name implies, it's a direct one-on-one way to interact with potential clients. The benefits of direct marketing include:
Holding attention longer
The ability to generate a bigger emotional impact
Less competition for attention
It's shareable
Enjoys a longer lifespan than digital
As you can see, there's plenty of perks when it comes to direct marketing, but what types of items should you be sending out to the public? Below we share several of our favorites:
5 Useful Types of Real Estate Direct Marketing to Consider
1. Eye-Catching Flyers and Brochures
Don't underestimate the power of a well-designed flyer or brochure. Craft attention-grabbing headlines, use high-quality visuals, and highlight the most appealing features of the property you're promoting. While you'll want to target these mailings directly to your key market, also consider distributing them at local events, community centers, and businesses where your target audience frequents.
2. Recipe Postcards and Other Non-Real Estate Topics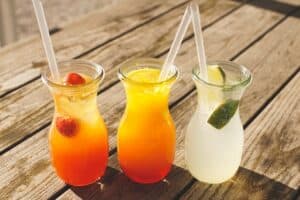 What homeowner isn't looking for a new seasonal drink or a marinade for grilling? Engage with content like this, which includes a captivating image that relates to the topic of the postcard. The right topics will give recipients a reason to take a second look at your postcard and it may even find its way onto their refrigerator or bulletin board. Just don't forget to include a call to action, your branding and photo and all of the necessary contact information.
3. Community Newsletters
Include valuable content such as real estate market updates, home improvement tips, and upcoming events. Feature your current listings or provide information on recently sold properties. By being a valuable resource, you'll establish credibility and gain the attention of potential residents.
4. Neighborhood Magnets
When are the neighborhood cleanout weeks? When are electronics recycling days or leaf collection? How about the neighborhood carnival, night out or holiday parade? Want to keep your brand top-of-mind all year long? A helpful community calendar can do just that. They can provide all of the useful info on the region that folks don't feel like searching for online. They'll keep your calendar handy and continuously see your brand at the same time. Live in a sports town? Send out a calendar at the start of every sports season. You'll be sure to gain a few new loyal fans with each mailing.
5. Personalized Magazines
If you're looking to create a more high-end aesthetic for your brand, it's helpful to consider a personalized home magazine option. These don't need to be hundreds of pages. By including a gorgeous cover and helpful information inside its pages, you can instantly create an elevated impression of your brand.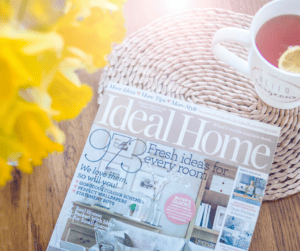 In the ever-evolving real estate industry, direct marketing remains a valuable tool for real estate agents to reach and engage potential residents. By implementing eye-catching flyers, personalized direct mail brochures, creative postcards, community newsletters or neighborhood events calendars, you can effectively capture residents' attention and stand out from the competition.
Experiment with different strategies, track your results, and refine your approach to ensure maximum success. Remember, direct marketing is all about creating meaningful connections and establishing your presence within the local community.