HERE'S HOW TO HELP NEW HOMEOWNERS AND SET THEM UP FOR SUCCESS.
Moving is often considered one of the most stressful life events. It can get even more overwhelming for first-time homeowners, people new to the area, and homeowners renovating before moving into their new homes. As a real estate agent, you are there to help new homeowners and set them up for success. 
Once your clients buy a home, it can be easy to wish them well and send them on their way. However, if you go above and beyond, you can create a lasting impression that can bring you more clients in the future. 
Here are some of our favorite ways to help new homeowners. 
1. Educate your clients about the resources available
When you start working with your clients, point them in the direction of some resources to help them save money when they purchase a home. Many mortgage lenders offer different new buyer programs and closing cost assistance. Homebuying programs and assistance with payment and closing costs can make your clients' dream home a reality.
Encourage your clients to stay on top of interest rates, so when they apply for their home loan, they are getting the best deal possible.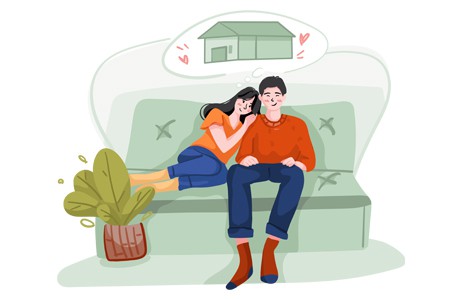 First-time homebuyers are going to be very excited about their new home! Share some of your knowledge and expertise with them. Tips about settling in, moving, and getting to know their new neighborhood will be very welcome.
2. Prepare new homebuyers for home improvements 
Suppose your clients are preparing to make renovations to their new home. In that case, it can be helpful to provide them with a list of contractors, handyman services, electricians, plumbers, and other reputable and reliable workers. This list will help reduce some stress when it comes time to get the improvements made. 
Depending on the area and the improvements they're making, your clients may even be able to get tax credits for the renovations. 
3. Introduce them to the local government 
While this may sound silly, many towns and cities have special requirements for new residents! They may need to register their dogs, get parking permits for parks and other areas, or sign up for trash collection. Let your clients know where they can go to take care of some of these things. 
4. Become a 'Neighborhood Expert'
The more familiar you are with a neighborhood, the better you can help your clients get to know the area around their new home. As they complete their home search, explain the perks of the neighborhood and show them the great amenities. Homebuyers will love to see and get to know the local parks, cafes, grocery stores, and other places nearby. 
Moving is often considered one of the most stressful life events. Point your clients in the direction of the USPS Mover's Guide and Change of Address forms. They can set up mail forwarding and get access to coupons and other offers.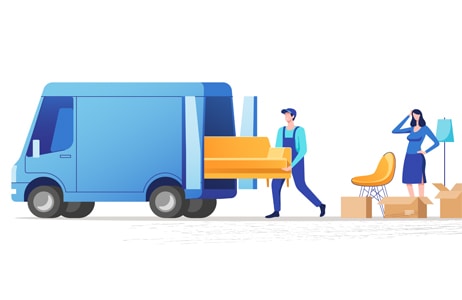 5. Familiarize clients with the USPS Mover's Guide
6. Give a great closing gift
A closing way is a great way to say thank you to your clients! A little gift basket with a gift card to a hardware store, dish soap, a sponge, a houseplant, dish towels, or other small, thoughtful items can help your clients settle into their new home. 

Get more tips on putting together an excellent closing gift →
7. Help new homeowners by staying in touch monthly
Staying in touch with your new clients is a great way to make them clients for life. By staying in touch with your clients, you're continuing to foster a working relationship with them. The more familiar you are with your clients, the better you can help them, and the more likely they are to refer you to other clients.  
One of the easiest ways to stay in touch with your clients is by signing up for HomeLife. HomeLife is a turn-key, real estate direct mail subscription that keeps you in front of your clients every month. When you sign up for HomeLife, your clients will receive monthly newsletters with your information full of market updates, helpful tips and tricks for being a homeowner, and seasonal lifestyle content.