Is it worth it to buy a fixer upper?
As home supply stays low, buying a home that needs repairs starts looking more attractive to buyers. Here's how to help your clients weigh the pros and cons of buying a fixer-upper.

As a real estate agent, that low housing supply makes it harder for buyers to close on the homes they want. Buying a home hat needs repairs, fixer-uppers, and other properties they may not have initially considered may be looking more and more attractive. Is it worth it to buy a fixer upper?
The New York Times explains that this decrease in home supply is partially due to the pandemic, but there's also more to consider. While buying a home that needs repairs can be an excellent opportunity for customizing a home just the way your clients want, renovations can be stressful and require significant time, effort, and resources.
A fixer-upper might fit their budget, but there are usually many more hidden costs to them than there might be with a newer home.
To help your clients, you may want to have a conversation with them about what they can handle financially (and otherwise), so you can help guide their home search even more successfully.
What to know when buying a home that needs repairs.
Have your clients think about their lifestyle. 
Taking on a fixer-upper requires a significant time investment. Depending on the plan for fixing up the property, buyers must make sure they have time to dedicate to the renovation. Suppose your clients work full-time and are hiring contractors. In that case, they will want to make sure they still have enough flexibility to oversee construction, pick out finishes, and be available for anything else that may come up.
Cost of Renovations 
Consider their remodel budget. Buying a home that needs repairs can require a large budget to make those changes, so make sure your buyers know what they will need financially to cover all of their bases. Have them run all the numbers ahead of time and speak with their lending agency. 
Depending on their situation, buyers may qualify for a home improvement loan to help with the construction costs. With interest rates low, this may be an excellent option for some buyers.
Other financing options to consider include:
Home equity line of credit

Cash-out refinance 

Home equity loans

Government loans like

Freddie Mac

and

Fannie Mae
Your fixer-upper buyers need to evaluate all the costs of renovating. They may also need to purchase additional insurance to protect their investments. It is common for renovations to cost more than expected, so be sure they are prepared to cover all the costs.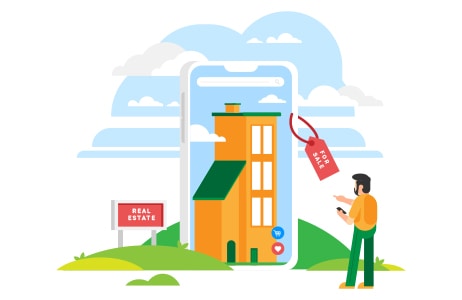 Does the house have good bones? 
There are many types of fixer-uppers. Some homes will only need cosmetic changes, while others require more structural renovations. Help your clients determine the scope of renovations necessary to improve the fixer-upper before deciding if this is a project they can take on.
Help buyers figure out what needs to be done (and when it needs to be done).
If the home needs structural repairs, buyers may need to complete them before moving into their new home. In this case, encourage your clients to make sure they can stay in your current residence or have a short-term arrangement lined up. 
If the home only requires cosmetic fixes, they can move in and start working on those changes steadily, over time, while they live there. If the work is more complex, they will need to think about the timeline carefully.
Just like costs, it is not uncommon for renovations to go over in time, too. Encourage your clients to make sure their plans are flexible, so they are prepared no matter what. 
Who do you know?
As an agent, you're well-connected in your community and probably know several reliable contractors, interior designers, and other home improvement professionals. Your clients will need to decide if they will complete the work themselves or if they are going to hire someone else. You can help point them in the direction of your network. 
Do your clients have the bandwidth?
Regardless of who is completing the work, taking on a fixer-upper can be stressful and emotionally taxing. Make sure your clients are at a point in their life where they are ready, willing, and able to take this on! 
They also have the option to buy now and finish their fixer-upper over time.